Pit Sisters Pack Membership
00064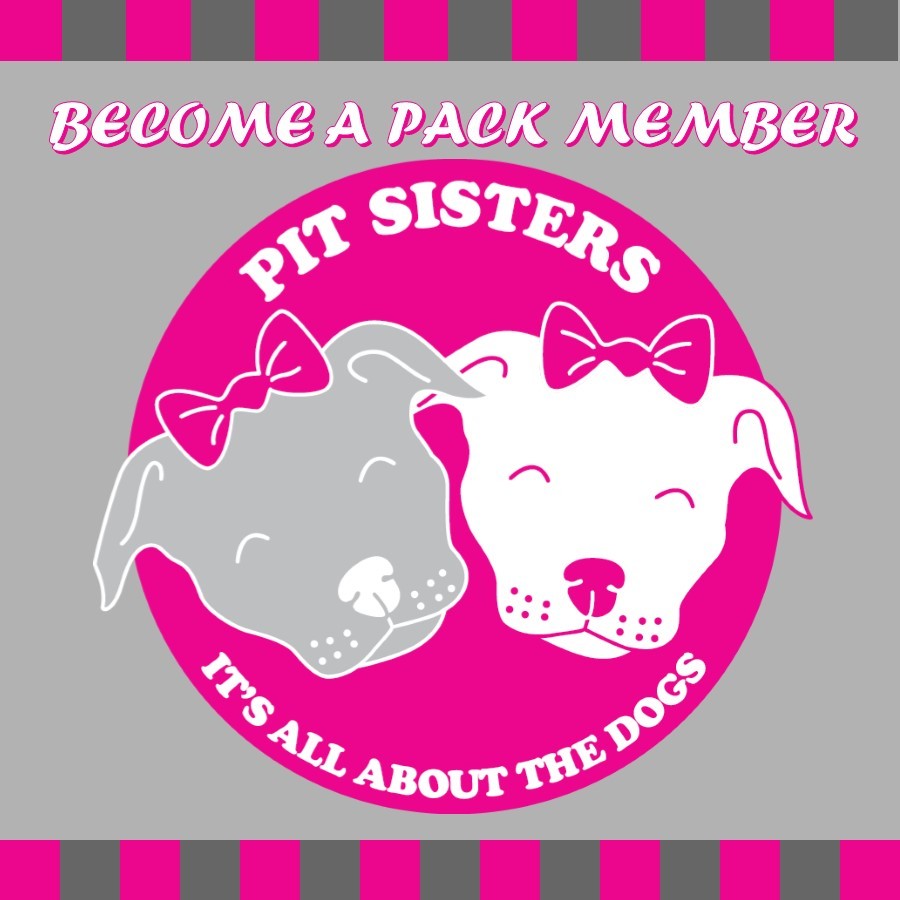 5 different membership levels available!
Top Dog - $1,000
Leader of the Pack - $500
Tail Wagger - $250
Paw Shaker - $125
General Pack Member - $50
Each membership level will receive exclusive Pit Sisters merchandise. Once membership form is received, a Pit Sisters representative will contact you regarding merchandise.
All donations go to the care of homeless animals.
Annual Membership Level
Top Dog - $1,000 (950) Leader of the Pack - $500 (450) Tail Wagger - $250 (200) Paw Shaker - $125 (75) General Member (0)
This gift is in honor or memory of:
Please sign me up to receive the Pit Sisters newsletter
Yes (0) No (0)